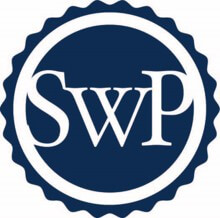 At Scottsdale Wealth Planning, we pride ourselves on being an independent registered financial advisor and fiduciary to our clients. But exactly what is an independent financial advisor, are what are some of the benefits to engaging this type of professional?
Independent registered investment advisors (RIAs) are professional independent advisory firms that provide personalized financial advice to their clients, many of whom have complex financial needs. Because we are independent, we are not tied to any particular family of funds or investment products. As fiduciaries, we are held to the highest standard of care—and are required to act in the best interests of our clients at all times. RIAs are registered with either the Securities and Exchange Commission or state securities regulators. (Scottsdale Wealth Planning is registered with the State of Arizona and the State of Illinois.)
Key Benefits of Independent Financial Advisors
Customized guidance based on your entire financial picture
Independent advisors like Scottsdale Wealth Planning are not tied to any particular family of funds or investment products. So whether you need help with retirement planning, a tax situation, estate planning, or managing assets at multiple places, we have the freedom to choose from a wide range of investment options in order to tailor our advice based on what's best for you.
---
A relationship that's responsive, attentive, and personal
To offer advice closely aligned with your goals, independent advisors must first build a strong understanding of your situation. As a result, Scottsdale Wealth Planning focuses on building deep relationships with our clients. This often takes regular, ongoing interactions. And because we too are entrepreneurial business owners, we hold ourselves personally accountable to our clients.
---
A fee structure that is simple and transparent
Scottsdale Wealth Planning charges a fee based on a percentage of assets managed. This fee structure is simple, transparent, and easy to understand. It also gives us an incentive to help grow your assets. When you succeed, we succeed.
---
A high level of expertise to support your complex financial needs
Independent advisors like Scottsdale Wealth Planning can help investors address the variety of complex investment needs that arise when you accumulate significant wealth. We like to think of ourselves as financial "quarterbacks" focused on your holistic financial picture. While we specialize in developing investment strategies, we can also assist you with comprehensive services, such as estate planning or borrowing, the sale of a business, complicated tax situations, trusts, and intergenerational wealth transfer.
---
Your money is held by an independent custodian, not the advisor firm
Scottsdale Wealth Planning uses independent custodians, like Charles Schwab and others, to hold and safeguard clients' assets. For many investors, this provides a reassuring system of checks and balances—your money is not held by the same person who advises you about how to invest it.
Are you ready to go Independent? Get Started NOW with Scottsdale Wealth Planning.