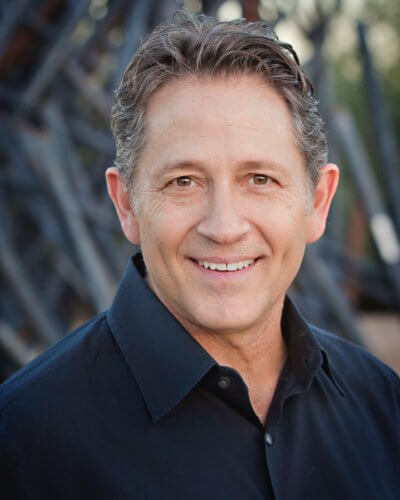 Paul Ohanian, CFP®
Scottsdale Wealth Planning CEO and Chairman
Paul loves numbers and people. Wealth planning suits him perfectly. Paul writes and oversees the execution of all wealth plans, and is responsible for the firm's investment strategy and philosophy.
Paul has advised families, executives and entrepreneurs for more than 25 years. He offers extensive experience writing formal financial plans, designing and managing portfolios, and developing wealth preservation strategies. As a fiduciary and registered independent advisor, Paul puts his clients and their interests first. In 2014, Paul launched Scottsdale Wealth Planning, his vision of the future of personal financial services:
A Chief Financial Officer for the very personal business of You. An experienced partner guiding clients' unique financial lives and supporting them through information and technology.
Paul is a Certified Financial Planner®, Certified Public Accountant (inactive), holds Series 3, 4, 63, 65 and 66, and his property and casualty insurance license. He earned a B.S. from Southern Illinois University, and identifies Education as a top Value. He possesses a keen interest in behavioral finance and the psychology of investing.
Paul's insights have been featured in the Arizona Republic, Smart Money and CNBC. He is a contributor to the Arizona Journal of Business and Real Estate, sharing his insights on Real Estate Investment Trusts (REITs) and the global markets.
For more on Paul Ohanian, CFP® and his professional experience, visit his SEC Investment Adviser profile HERE and his LinkedIn profile HERE.
---
Rachael Hodyno
Client Services Coordinator
Rachael Hodyno gets things done. A problem solver at heart and resourceful by nature, she is responsible for leading plan execution at Scottsdale Wealth Planning. Rachael is the primary contact for helping clients get onboarded and organized at Scottsdale Wealth Planning.
Rachael holds Series 65 (Investment Adviser Representative) and 3 (Commodities Futures). She earned a Combined Honours B.A. from McMaster University in History and Classics, and identifies Competence and Integrity as her top Values.
For more on Rachael Hodyno and her professional experience, visit her SEC Investment Adviser profile HERE and her LinkedIn profile HERE.