Founder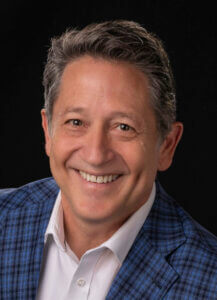 Paul Ohanian, CFP®
Founder & CEO
Investment Adviser Representative
Paul Ohanian CFP® has lead financial strategies for over 30 years. Beginning his career as a CPA, his company excels at Wealth Planning for complex life changes for individuals, couples, businesses and family legacy planning. He personally oversees planning SWP's investment strategies coupled with his unique philosophy and leads the SWP Investment Committee.
Paul has advised families, executives, and entrepreneurs by offering his team's extensive experience when writing formal financial plans, designing and managing portfolios, and developing wealth preservation strategies. A CERTIFIED FINANCIAL PLANNER® and a fiduciary, Paul's clients and their goals and interests come first.
Your personal Chief Financial Officer for the business of You. An experienced partner guiding clients' unique financial lives and supporting them through communication, information and technology. Your expert who you can talk with, share goals and dreams that impact your financial future.
Paul is a CERTIFIED FINANCIAL PLANNER™, Certified Public Accountant (inactive), holds Series 3, 4, 63, 65 (Investment Adviser Representative) and 66, and is a licensed insurance agent. He earned a B.S. from Southern Illinois University, and identifies Education as a top Value. He possesses a keen interest in behavioral finance and the psychology of investing.
Paul's insights have been featured in the Arizona Republic, Smart Money and CNBC. He is a contributor to the Arizona Journal of Business and Real Estate, sharing his views on Real Estate Investment Trusts (REITs) and global markets.
For more on Paul Ohanian, CFP®, and his professional experience, visit his SEC Investment Adviser profile HERE and his LinkedIn profile HERE.
Investment Committee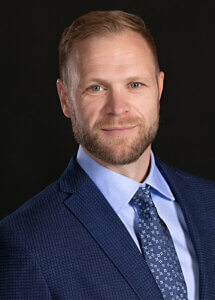 Thomas Doellman, PhD
Consultant
SWP is proud to introduce Thomas Doellman, PhD, and his academic associates as valued members of our Investment Committee. Thomas's extensive research and notable written work on retirement investing has earned paper of the year awards at top scholarly journals and has been featured in such popular publications as The Wall Street Journal, USA Today, Financial Times, MarketWatch, Pensions & Investments, and been featured on CNBC's Squawk Box.
Thomas is an Associate Professor of Finance at Saint Louis University – Richard A. Chaifetz School of Business and holds a PhD in Finance from the University of Florida. A theme of Thomas' academic research on retirement investing is the extraordinarily negative impact unnecessarily high fees and investors' behavioral biases have on the performance of retirement portfolios. You can read an abstract of his research paper, "Alphabeticity Bias in 401(K) Investing" HERE and visit his LinkedIn Profile HERE.
Thomas and his associates do not provide advisory services.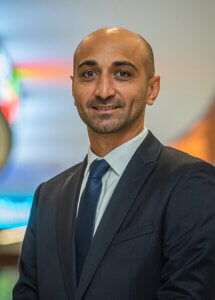 Sabuhi Sardarli
Consultant
Sabuhi Sardarli has been appointed as one of the esteemed members of Scottsdale Wealth Planning's (SWP) Investment Committee. As an Associate Professor of Finance and the Director of the Center for Financial Analysis at Kansas State University, his formidable perspectives and notable research on retirement investing and corporate financial models brings invaluable insight to SWP.
Sardarli holds a Ph.D. degree in Finance from the University of Florida and his academic research focuses on mutual funds, retirement plans, investments, and corporate finance. His exceptional work has been featured in the Wall Street Journal, CNBC, Pensions & Investments, Ignites (Financial Times), USA Today, Agence France-Presse (AFP), MarketWatch.com, Columbia University Law School Blog and more.
Prior to joining Kansas State University, Sabuhi worked in the corporate finance sector. He and his wife reside in Manhattan, KS and are raising two young children. Sabuhi enjoys playing tennis, biking, being outdoors, and following college football.
Digital Marketing Services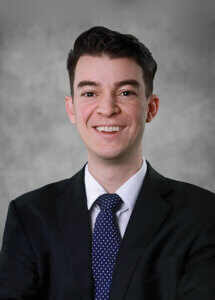 Dan Bergano
External Digital Marketing Consultant
Dan Bergano is the Founder of Norba Design, a Scottsdale, Arizona based digital
marketing firm that specializes in website design and development to convert
website traffic to clients. Additionally, the firm's strategic search engine
optimization (SEO) program supports client engagement through database
analytics and rankings, designed to outrank the competition through Google
search results.
Beginning his finance career on Wall Street at Deutsche Bank, Dan was in broker-dealer operations. And, at Morgan Stanley, his post within front-office compliance was in private banking, where he had previously earned his FINRA Series 99, 7, 63, and 24 securities licenses. Given Bergano's financial career in broker-dealer operations as well as compliance, his company is uniquely qualified to deliver expertise to client needs from his professional navigation and earned insight within the industry.
Dan is originally from New Jersey and received his Bachelor's in Finance at Marist College, graduating magna cum laude. With his background in financial services, Dan's firm, Norba Design, has created an industry niche which specializes in assisting financial services firms to improve their digital marketing assets while ensuring they remain compliant with the constantly updating regulations.
Dan enjoys golfing, hiking, traveling abroad, and helping to inspire new entrepreneurs to reach their goals in life.