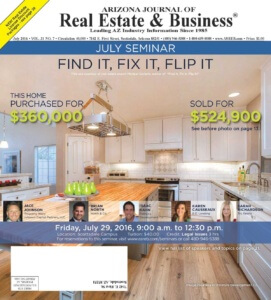 Extra! Extra! Read All About … Income!
Scottsdale Wealth Planning CEO Paul Ohanian, CFP®, with SWP Guest Contributor and investment strategist Anthony Tanner, CFA, discuss the challenges faced by savers in this era of low (and ever lower) interest rates and where smart solutions may be found.
Pick up a copy of the July 2016 issue of the Arizona Journal of Real Estate & Business on local newsstands, or read the full article online HERE. 
How do you address the INCOME GAP? Leave a comment. We love to hear from you.