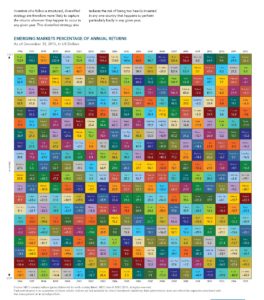 It's a great big world out there. At Scottsdale Wealth Planning, we build well diversified, global portfolios as the cornerstone of our long-term wealth plans. And each spring when the latest Dimensional Funds Matrix Book is released, our commitment to this approach is further confirmed.
In today's video, DFA VP Joel Hefner uses Matrix Book data to illustrate the importance of global diversification and discipline by comparing the historical performance of US and emerging markets stocks over sample periods.
Do you see the opportunity in Emerging Markets? Comment below.
To download a full copy of the 2016 Matrix Book, email us HERE.