Equity markets around the globe posted positive returns in the second quarter. Looking at broad market indices, US and non-US developed markets outperformed emerging markets for the quarter.
Value performance was mixed in the US, with small value outperforming small growth but large value underperforming large growth. Value underperformed growth in non-US developed markets and outperformed in emerging markets.
Small caps underperformed large caps in the US and non-US developed markets but outperformed in emerging markets.
REIT indices outperformed equity market indices in the US and non-US developed markets.
---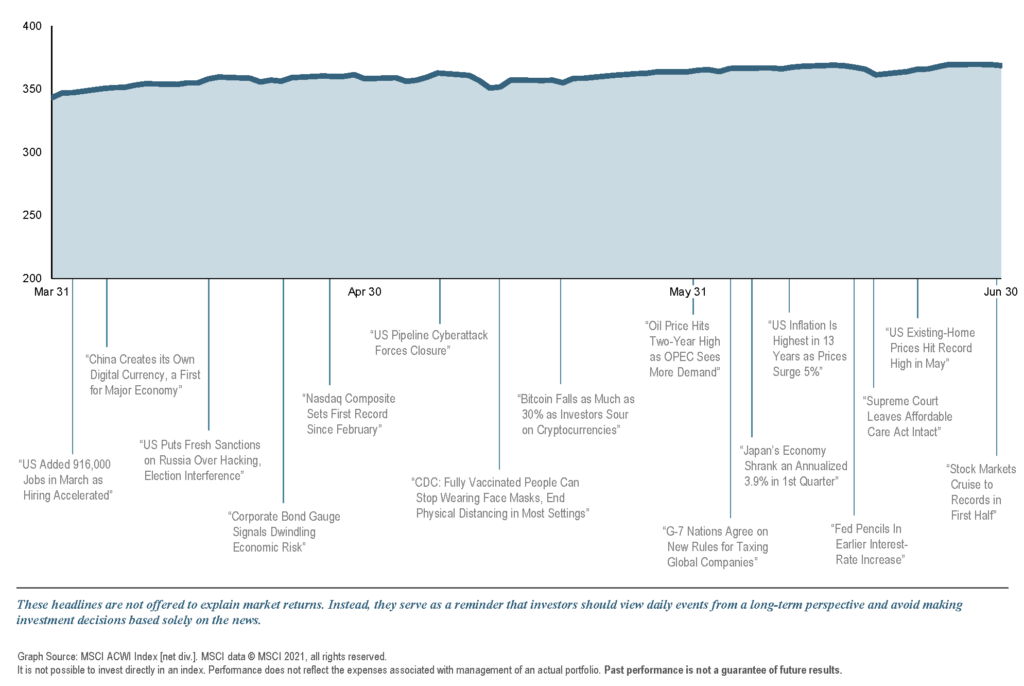 ---
LEARN MORE
---
DISCLOSURES
Past performance is not a guarantee of future results. It is not possible to invest directly in an index. Performance does not reflect the expenses associated with management of an actual portfolio.
The information in this document is provided in good faith without any warranty and is intended for the recipient's background information only. It does not constitute investment advice, recommendation, or an offer of any services or products for sale and is not intended to provide a sufficient basis on which to make an investment decision. It is the responsibility of any persons wishing to make a purchase to inform themselves of and observe all applicable laws and regulations. Unauthorized copying, reproducing, duplicating, or transmitting of this document are strictly prohibited. Dimensional accepts no responsibility for loss arising from the use of the information contained herein.
"Dimensional" refers to the Dimensional separate but affiliated entities generally, rather than to one particular entity. These entities are Dimensional Fund Advisors LP, Dimensional Fund Advisors Ltd., Dimensional Ireland Limited, DFA Australia Limited, Dimensional Fund Advisors Canada ULC, Dimensional Fund Advisors Pte. Ltd, Dimensional Japan Ltd., and Dimensional Hong Kong Limited. Dimensional Hong Kong Limited is licensed by the Securities and Futures Commission to conduct Type 1 (dealing in securities) regulated activities only and does not provide asset management services.
UNITED STATES: Dimensional Fund Advisors LP is an investment advisor registered with the Securities and Exchange Commission.