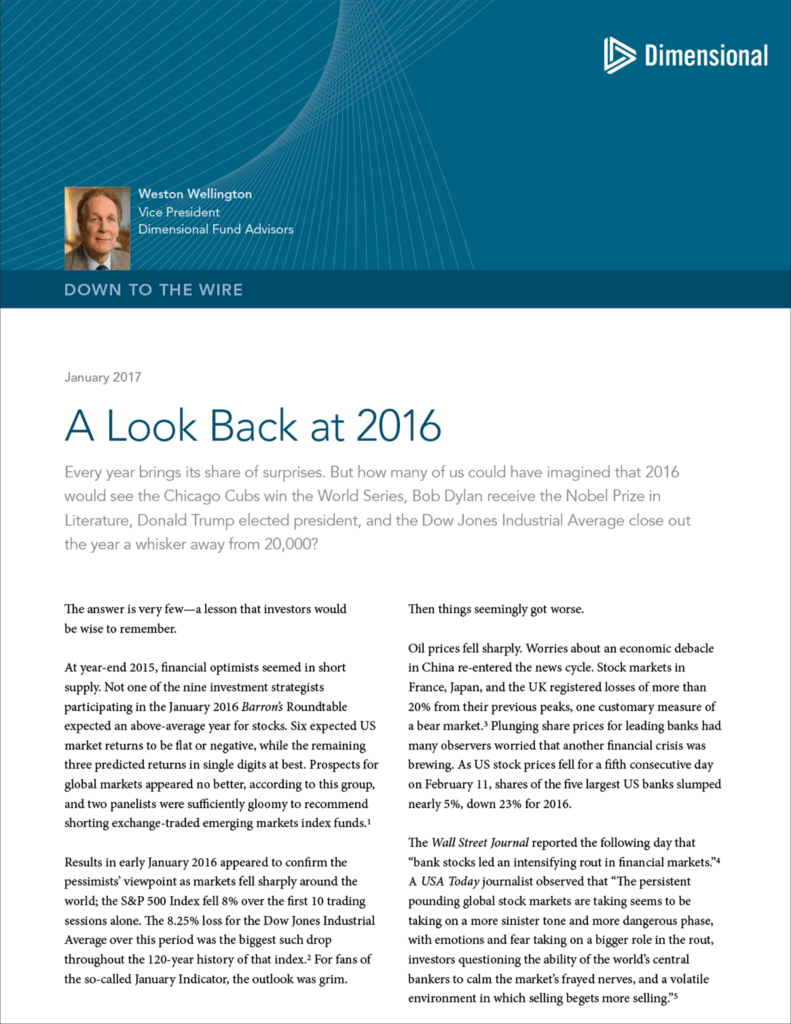 Every year brings its share of surprises. But how many of us could have imagined that 2016 would see the Chicago Cubs win the World Series, Bob Dylan receive the Nobel Prize in Literature, Donald Trump elected president, and the Dow Jones Industrial Average close out the year a whisker away from 20,000?
The answer is very few—a lesson that investors would be wise to remember.
Click HERE to read DFA's latest brief, "A Look Back at 2016," and learn how truly difficult it is to outguess market prices.